Joined

Mar 27, 2015
Messages

19
Reaction score

21
Server

Askone
Main Pilotname

Risk
Rank

95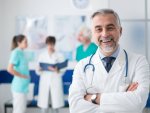 The 7 Stages of RavenDynamics Depressive Disorder (RDD)
1)
Prediction:
In the days leading up to the event, sufferers will begin to predict the utility of the ship based off the 1 item that it is confirmed to have. Some individuals will say that the item has potential, and that the entire item configuration is not yet known. Others will express how they refuse to use the ship outright. These players will often become the most symptomatic and will pass through stages the most rapidly.
2)
Disdain:
The event begins and the new RDX items are revealed. The cognitive bias of those who have exhibited signs of the first stage will mean that their Prediction is reaffirmed in the sufferer's mind. Some of the worst afflicted will immediately purchase the ship for gold despite perceiving the ship to be useless, exhibiting rapid-onset psychosis.
3)
Anxiety:
Victims who have not purchased the ship for gold will look to form a squadron and begin the reactor challenge. This marks the beginning of their descent into madness. The reactor challenge will end after a while, and the individual will return to orbit, earning a few signets. The individual will then be immobilized by the knowledge that they must acquire 633 signets, and will show signs of hopelessness and despair.
4)
Resentment:
Anxious and enraged, sufferers begin to lash out at others, and will carry out lengthy verbal assaults, often in the form of forum posts. These posts will often be incoherent ramblings targeted at the developers, the ships, the Ifrit cortex, the event, the game itself, and other players who are minding their own business participating in the event. During this stage, sufferers may become increasingly hostile, sometimes attacking and making unfounded assumptions about the work-lives, interpersonal lives, and even the personal hygiene of other players whom they resent.
5)
Disorientation:
Stages 1-4 typically occur within a strikingly small time-span of only a few days, and victims of RDD will soon thereafter fall into confusions about time, often completely forgetting that the RavenDynamics event is about 24 days long. Even though by this time only 2 or 3 days of the event have passed, afflicted individuals will have become completely despondent. The concept of time becomes meaningless.
6)
Declaration:
Shortly after these few days of mental torment, the RDD victim will enter Stage 6, which involves announcing that they will never again participate in another RDX event, as it has left them as a broken shell of the bright and optimistic person they once were.
7)
Repetition:
In a bizarre development, sufferers will completely forget the torturous events of Stages 1-6, and will participate in the opening days of the next RDX event, months later. It may initially appear that the victim has been miraculously cured, but in actuality, a vicious cycle has been born. When the next RDX event arrives, RDD victims will repeat Stages 1-6 with an almost surgical precision, with Stage 7 occurring during the downtime between RDX events.